It's cloudy and rainy here today, so I wanted to pass along a little sunshine.
In October I shared with you a few of the great
bloggers
I'd "met" during the
31-day blogging challenge
. Today I'd like to introduce you to two women, fellow bloggers, who have been my friends for years.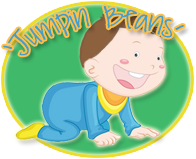 First, Noelle blogs at
Jumpin Beans
. I was still a new blogger when she sent me an email message, and we've stayed in touch ever since. She's an Army wife and a busy mom to a kindergartner and four young-adult stepsons. Amid her busyness, she finds time to blog product reviews and giveaways, as well as stories about her family. Even her reviews are blended with stories and photos of her family, which makes them more personal and fun to read! I love her joy, which shows in everything she writes.
Second--I'd put both of these ladies at the top of the list, but someone has to be second!--is Petula, who blogs at
Petula Writes
. She also writes product reviews and is working on a
holiday gift guide
. Beyond that, she writes about her four children, her
beautiful granddaughter
, and the health challenges she's facing right now. I appreciate her candor and her heart.
Both Petula and Noelle have been good friends to me through good times and bad. Even though they have full plates, they always ask how
I
am and check up on me when I'm silent for a few days. I hope someday to meet them face-to-face and give them big hugs!
Stop by and say Hello to one or both of these friends today, if you have a moment!