Now that winter is on its way, it's baking season! I've managed to keep my sourdough starter alive through the summer, and I'm looking forward to trying new recipes with it. For now, though, I'll share a few recipes that I've tried and liked.
Sourdough starter (Don't be intimidated: this is very easy!)
Sourdough coffee cake I've tried a few variations on this recipe, and every one has been good! In every case, I've sprinkled the additional ingredient on the batter before the crumb topping. We liked it with chocolate chips, as pictured above; with thinly sliced fresh peaches; and with thinly sliced apples. With the apples I added a handful of old-fashioned oats to the crumb topping. I have not yet found a variation that we didn't like!
Since I only have a few sourdough recipes, and I'm now thinking about coffee cakes, I'll link up a couple of my favorite
coffee cake recipes
: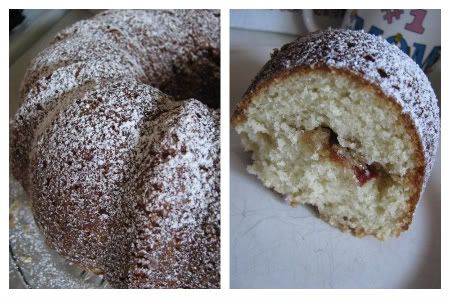 Enjoy!