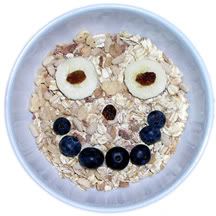 I'm joining up with the lovely Alicia for
Project Smile
. The objective is to focus on the sweet moments that bring a smile ... nothing life-altering, but just the little things that make us smile.
Here's my list:
My husband had an opportunity to bless someone in a special way. The way it worked out, it had to be a God thing.
My son and husband went to a football game, and I had some much-needed "alone time."
The next day, my husband and son couldn't contain their excitement about the game. As they shared their stories and pictures, I felt as though I'd been there!
I finally made my husband a cake that didn't look like a disaster!
Spending the morning with my church family was a bright spot in a dim day.
My husband and I had a looonnngg talk and came to an agreement about something important.
Rough day, but I had a good conversation with a wise and supportive friend.
I had time to rest and read during the afternoon.
Saw the doctor and got no surprises!
Another rough day, but I made it through with the help of family and friends.
We went to the races and had a pretty good day!
Picnic with our church family
My son made breakfast for us!
I tried a new recipe that we all liked.
Started a new Bible study with a great group of women
We had an especially yummy dinner.
Rough day, but I had great support from DH and two other friends
DH brought me my very favorite chocolate-dipped almond horseshoe cookies
A terrific worship service followed by fellowship
I opened a fresh bag of Community Coffee "Between Roast" and it's SO good!
Enjoyed a visit with a friend
A chance to bless and encourage a friend
Same as 17
A joke from a friend made me laugh in spite of the bad day I was having.
Date with my hubby, and some promising news from the doctor
Worship, fellowship, and a quiet afternoon at home
I received the Kindle that I won from FSB Associates (yay!) during Book Blogger Appreciation Week.
I was able to cross several nagging items off my to-do list.
Hectic day, but it was all good!
I can't see the future, so I'll say that this will be a good day because it's Project Smile Day!
What were the highlights of your month?
Feel free to add yours in the comments, or link up your own post, or just visit other "happy lists"!