Congratulations to the latest giveaway winners:
My husband and son gave me a fabulous birthday celebration this weekend. Here are a few photos: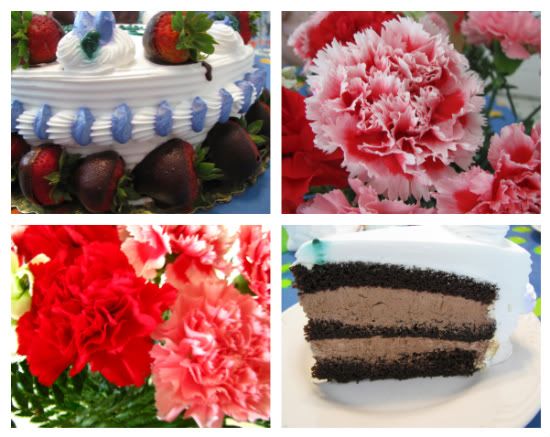 Yes, they brought me carnations (my favorite flowers) and what just might be the perfect cake: chocolate cake, chocolate mousse filling, whipped cream frosting, and chocolate covered strawberries. DH arranged it so that I didn't have to cook for three whole days. I am
so
blessed.