I've spent most of this week in my kitchen, it seems, and this list will reflect that!
1. In spite of the lack of attention that we've given to our garden, it continues to produce in abundance. Mooseman picked several cucumbers on Saturday, several more on Monday, then 16
more
on Thursday.
2. We also picked 20 or so green peppers on Thursday. We used some on homemade pizza, and I'll be making stuffed peppers on Friday. Yum.
3. I combined two recipes and ended up with these peanut butter-filled brownies. I'll post the recipe soon, but the brownies are long gone. :) [edited to add link:
peanut butter filled brownies recipe
]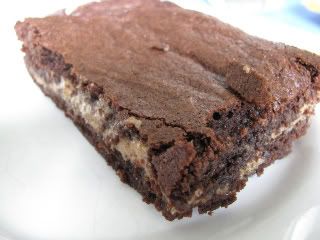 4. I got this
cake decorating book
at a summer clearance sale. I flipped through it and can't wait to try some of the ideas!
5. They can't
all
be about food! I know I'm
years
late in learning about the
5 Love Languages
, but I haven't read the book. I took the online quiz and got results like 9-8-6-6-1 ... so I guess just about anything makes me feel loved. :) The only reason I got one point for Gifts is that the other choice (in whichever question it was) was even worse!
If you'd like to take the quiz, here it is:
If you'd like, share your results in the comments. My highest result was for Quality Time, by the way.
For more
Friday's Fave Five
, click through to visit Susanne at
Living to Tell the Story
.
Disclosure:
This post contains affiliate links. If you click through my Amazon.com link and complete a purchase, I will receive a small commission. Your support will make me feel appreciated, so thank you! :)