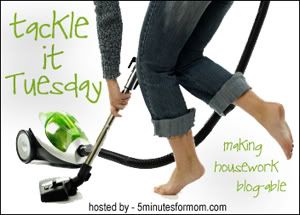 Remember
this
?
I had it on my to-do list, and I really did work on it that day! (It's just taken me a while to blog it.) The job still needs more work, and I still need to find a good way to organize the recipes, but this is what I've done so far:
I tore out the recipes and articles that I wanted to keep, then
removed the address labels
from the magazines. All of these--about half of the original stack--went out for recycling.
These are the recipes I saved. Interestingly, there are about twice as many dessert recipes as savory recipes. :)
This is my file of clipped/printed recipes. It really needs to be organized, but since it's hidden in a cabinet, it's
out of sight, out of mind.
Any ideas?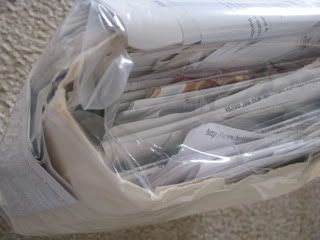 For more
Tackle It Tuesday
, click the logo at the top of this post.