Last week when I read the housekeeping confessions of other bloggers, I nodded in agreement with nearly every one. I'm glad to know that
I'm not the only one
! I think I can say with some confidence that, for better or worse, I have an almost endless supply of ideas for future installments of Fess Up Friday. Today I'll share a quick one.
When we have company, I try to have the cooking done in advance. I definitely don't plan to use the oven while guests are here.
Why? Well, because ...
Where would I store all of this?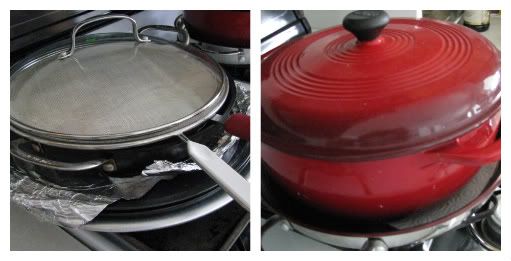 To link up your own post about your housekeeping imperfection (tell me it's not just me!), click the logo at the top of this post.