Just yesterday I mentioned to a friend that I've been feeling scatterbrained lately. It's very frustrating! This is a medication side effect that I can't
wait
to be rid of.
So this afternoon I preheated the oven to bake the eggplant dish that I'd defrosted. I set the timer for an hour so I could top it with cheese; it'll be eggplant parm after I add the mozzarella.
Forty-five minutes later
I looked over to see how much time was left on the timer, and guess what was on the counter ....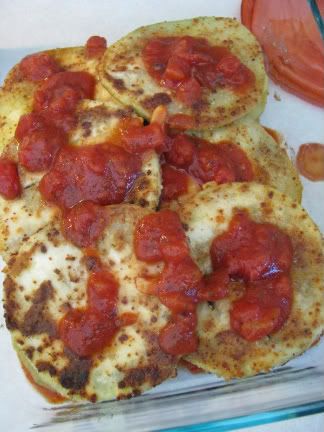 (No, I didn't waste any time getting this into the oven, and yes, I covered it before baking. I took this photo when I assembled the dish last week. I'd decided not to blog it ... until this happened!)